In May this year, it was a more hectic one months, and there were a lot more customers visiting the factory this month than in the last few months. One of the companies is operating high-end hotels, and most of our products are for the hotel, so this is for us to be suitable for.
The client found us on the Alibaba, and through the phone we know each other's intention products-bathroom fog mirror. These led bathroom mirrors in Europe and the United States is very popular, in addition to bathing, do not let the water vapor in the mirror fog to blur, on the other hand more because of energy-saving LED lights. This can be on the basis of saving electricity to facilitate our life, even if the mirror in the humid, water vapor in the space used in large, still can remain dry state. The guest has left his email address after contacting us, let me send the Atlas of the company led bathroom mirror to him.
After a few days, a call from Guangzhou said he would like to visit our factory to see the product, this is no better, have seen the Dimo led bathroom mirror to know where. 2 o'clock in the afternoon, the customer arrived, he is very reticent, see the intention of the product, immediately take pictures and say good, after the visit to tell us that he needs to visit other factories to consider. After we have kept in touch with him, he has the intention of the product to make a quotation, introducing its function, told him Dimo led bathroom mirror Advantages and quality assurance, affirmed that our products are UL certified. and recommend other best-selling products. Finally through the various communication he finally selected the Dimo. This is to make us very happy, although the process is very difficult, but the customer finally resolutely chose our products, which has played an encouraging role for us, because this is the affirmation of our products.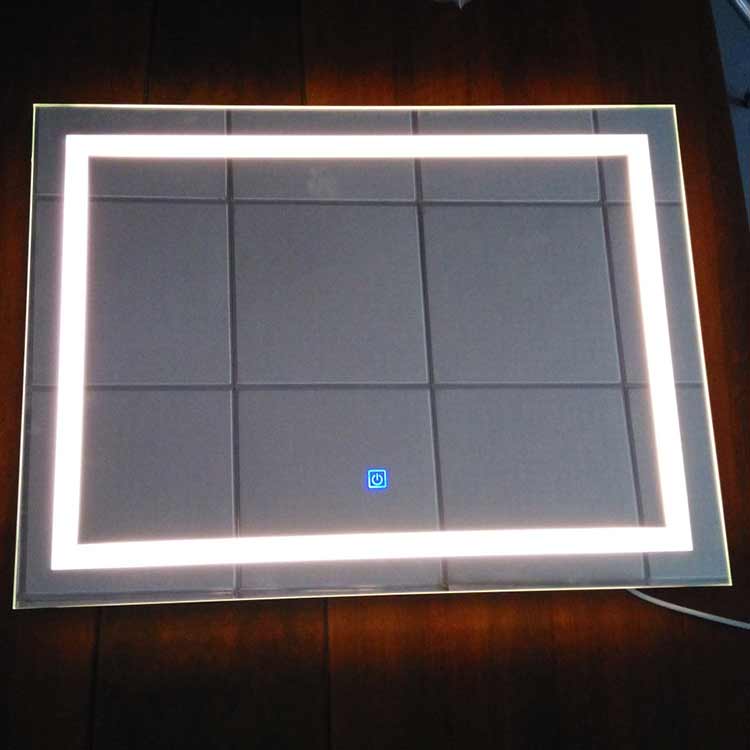 LED bathroom mirrors,LED bathroom mirrors,LED bathroom mirrors,LED bathroom mirrors,LED bathroom mirrors,LED bathroom mirrors,LED bathroom mirrors,LED bathroom mirrors,