Illuminated bathroom mirror cabinet supplier
Illuminating mirror cabinet by SMT design , is the most professional product in China . With 15 years manufacturing experience in this field , SMT now is growing up to be one of the biggest illuminating bathroom mirrors and mirror cabinets manufacturers in China .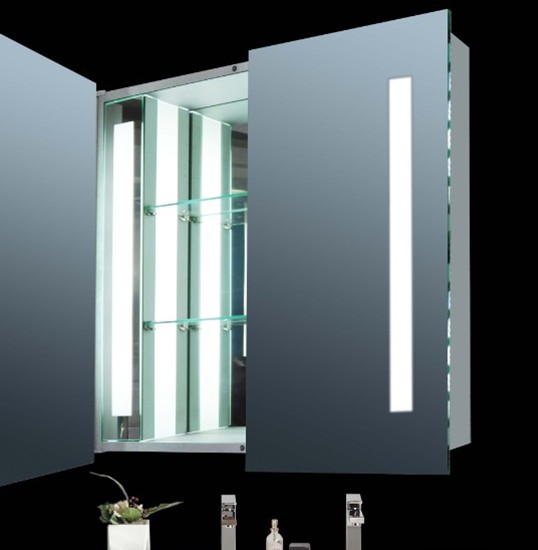 With wide range of bathroom mirror cabinet designs , such as integrated LED lighting , infrared sensor switch , MP3 bluetooth technology etc , will be super satisfy your high end market . All of SMT's bathroom mirror cabinets have high quality BLUM hinges , and the installation way can be recessed or surface mounting , depend on the requirement of your market . Whatever designs you need you will have a satisfied selection at SMT .